Technology has become the backbone of the hotel business on many levels. This includes the ways in which properties are operated behind the scenes as well as guest-facing technologies, and of course the latest electronic contraptions hotel customers use when on site.
It has made those in the hotel industry rethink how interactive technology is applied in every aspect of the hotel experience, including through FF&E products such as furniture. This provides inspiration to begin a dialog addressing the creative thought and application of technology in the hospitality environment.
Mitch Parker, COO - FF&E Division & Partner of
The Parker Company
, said technology he'd like to see more of is online room check in and access to guestrooms via smartphone. "I thought that'd be much more prevalent by now," says Parker, who also said that in-room technology has seemingly plateaued.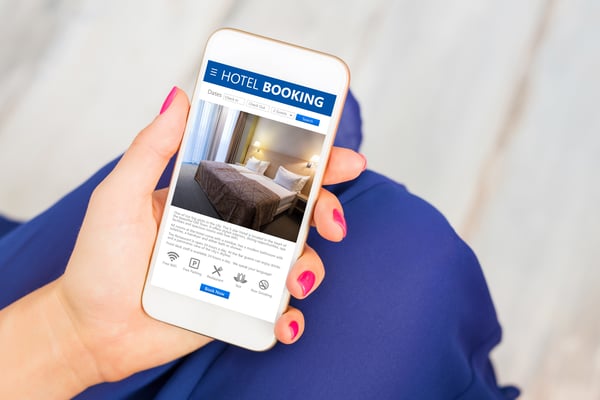 "In rooms, I haven't seen much that is either new or ground breaking. It's about time for something new," says Parker, noting that hotels are caught between two worlds; one that is highly focused on technology, and one yet to be renovated to include more guest friendly functionality supported by technology.
Parker says newly renovated hotels are more focused on technology, and are more often incorporating technology built into furniture, such as multi-plug and USB ports, as well as LED lighting elements. "That's a great start," he believes, but other areas in the room such as the television still seem as if they're from a bygone era.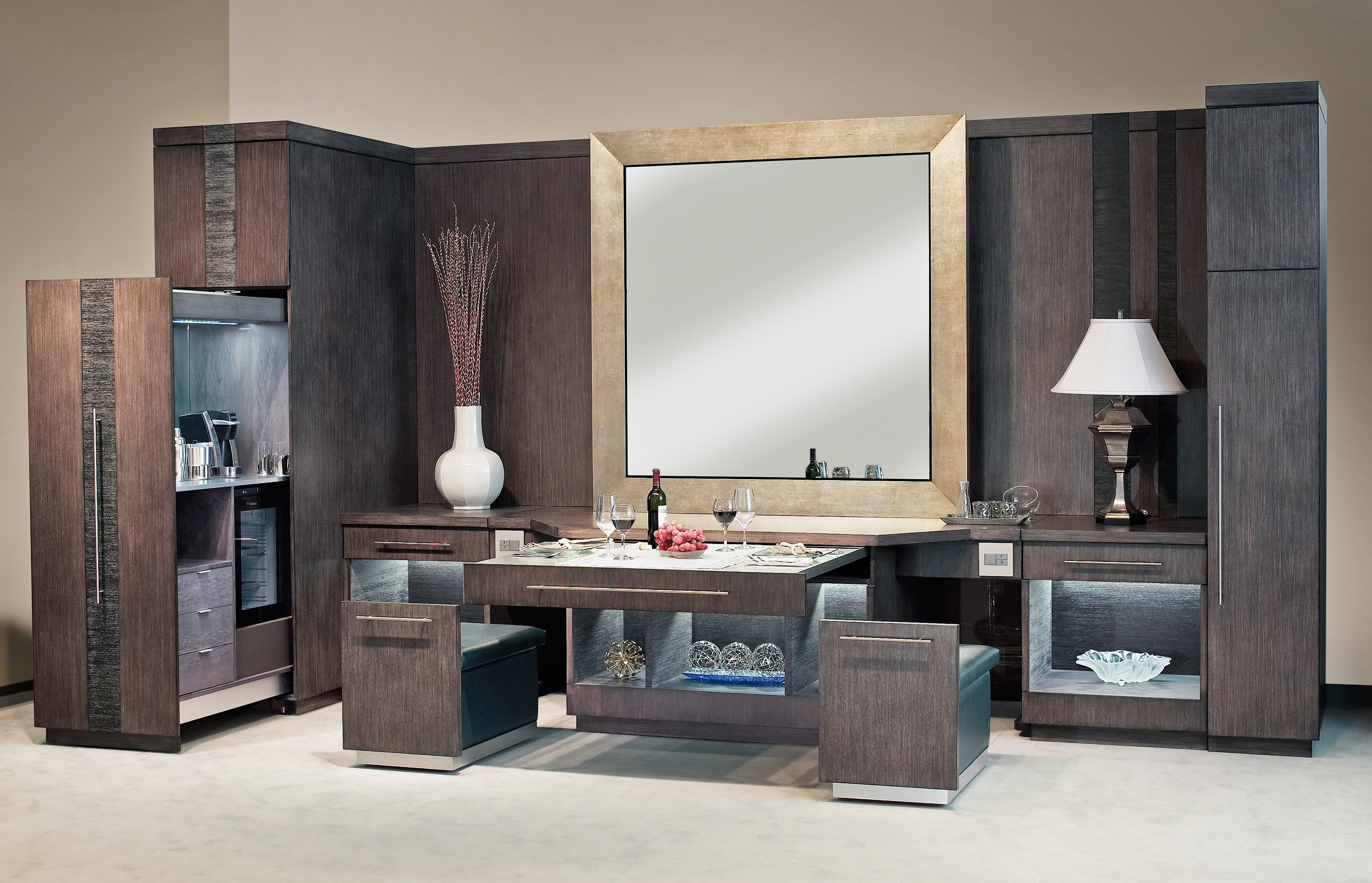 8383 Custom wall unit showcasing pull out bar cabinet with LED lights, pull out dining table top with 2 ottomans, TV in Mirror, Desk with data ports and closet. Designed with Design Force

"Guestroom televisions, in older hotels, for example, are not fast or efficient, and most definitely not user friendly. You need to click multiple times get to actual TV channels, guides are slow, and usability must be upgraded," he says, noting that the technology is becoming better in newer iterations.
A challenge Parker sees in regard to incorporating technology into furniture is adding plugs and ports into the pieces that fit naturally into the design. "Many times, for it to look good you have to hide it. But, when hidden properly it's not easy to find, and that can create confusion," says Parker, acknowledging it's a complicated endeavor making these elements easy for the guest to find without affecting the overall design of the piece.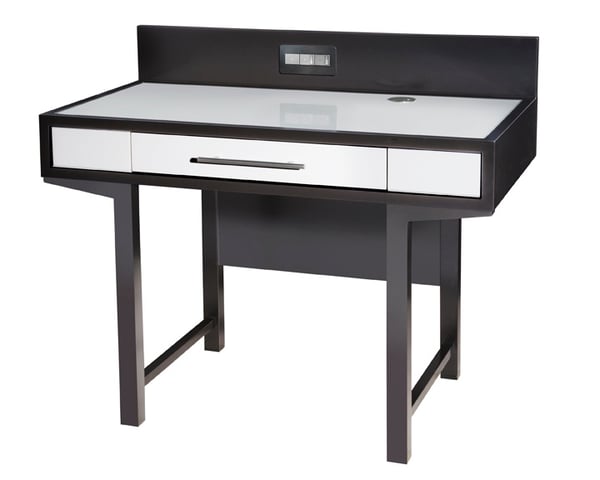 8382 Ebony and white lacquer desk with accessible power hub Designed with HBA
Purchased by Parker International for the Hilton Miami
As a purchasing pro, Parker sits a bit outside the design process, many times just providing a design review of the product. "We're more involved in the execution and not the decision," he says.
In a perfect scenario, Parker says all room designs should also have an operational review before a project goes forward. That means having someone such as the GM give feedback from how a room or a specific room element will be experienced by the guest.
Parker is most focused on assuring the marriage between furnishings and technology is a successful one that operates when needed, while also properly concealed. However, not so concealed that a guest cannot find it. "The expectation from our side is a design which is comprehensive and the manufacturer can properly produce it," he says.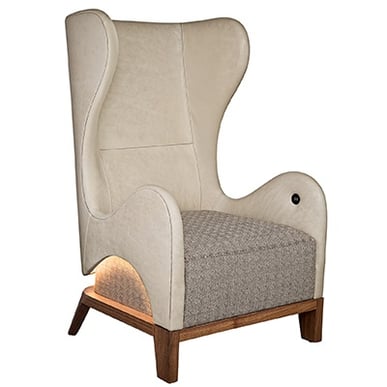 Looking to the future, Parker sees technology continuing to be driven by the customer. And when the hotelier tries to push a technology, in many cases it simply isn't what the guest is looking for. One example, utilizing the television as a monitor for guests to access the internet. "I suspect more tech will go into individual phones in one version of that model than in next three years of guestroom technology," he says.
That makes sense as we've entered bring your own device (BYOD) world, which is why Parker says the future of hotel technology will rally around Bluetooth. This is especially important when manufactures such as Apple alter how their products are charged or function, such as the newest iPhone iteration that no longer has a headphone port.


8670 Smart chair with LED lighting Bluetooth
and charging ports designed by Samuelson Furniture
His advice: "Use wireless compatibility for whatever tech you can connect with."
The future of hotels and technology will continue to be a complicated relationship, and one that is filled with uncertainty. Parker states, "I would like to see something new and creative that's beneficial to the guest, but what that will be we'll all have to wait and see."
Our response to "something new and creative that's beneficial to the guest"
How would you incorporate new technology into custom furniture for hotels?
Let us know in the comments below!