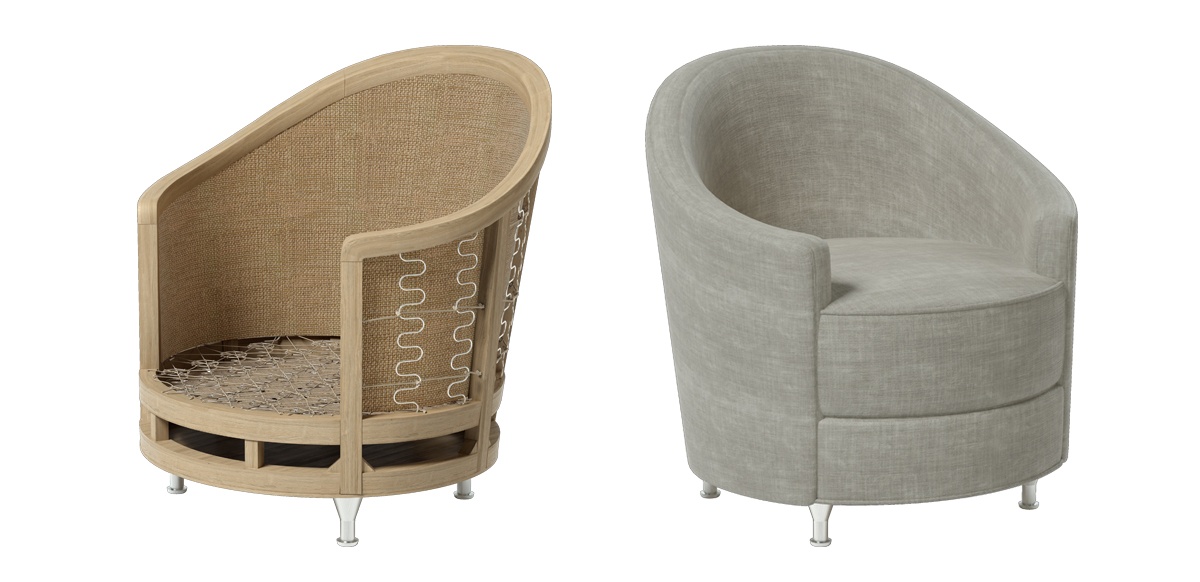 The upholstery trade as a craft evolved throughout many centuries and various eras as it gradually integrated into the furniture making process. While stages of comfort levels increased, tradesmen provided materials for the covering of chairs, seats and sofas.
The coordination of padding, springs, webbing, fabric and/or leather materials covering a wood frame or platform is the essence of this artistic skill. Fabrication of seating furniture requires design aesthetic with the essential components of comfort and function.
Unlike residential seating, hospitality/commercial standards require materials with greater durability to withstand the environmental stresses of continuous daily use. This includes heavy-duty hardware, thicker wood frames, greater density of foam and more resilient fabrics.
The following are the underlying components holding to industry standards for hospitality and contract seating.